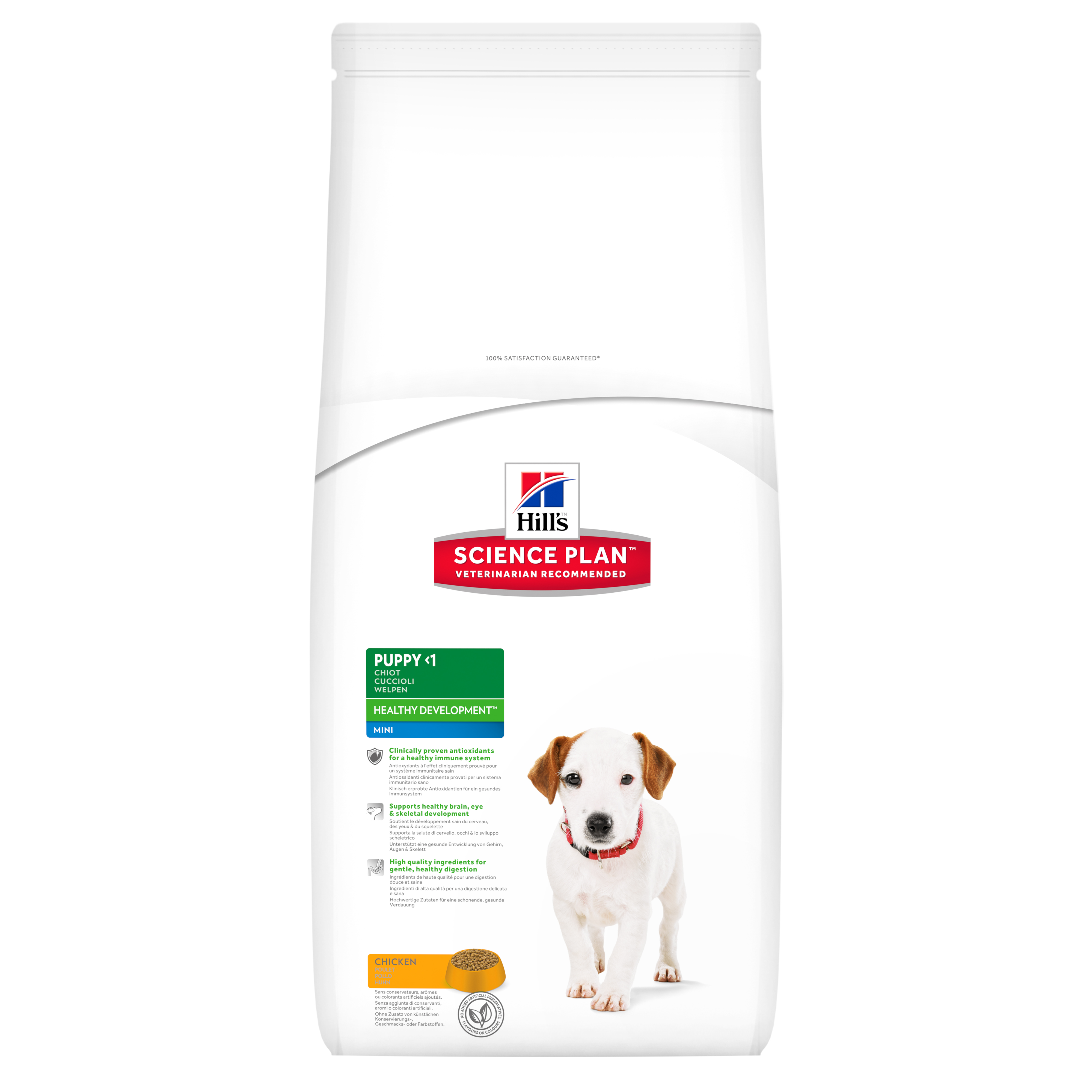 Hills Science Plan Puppy Healthy Development Mini w/ Chicken 1KG
Non-returnable
Formulated to support immunity and mobility, for puppies who prefer a smaller kibble. With clinically proven antioxidants and DHA
High-quality lamb for gentle, healthy digestion
Enhanced omega-3 and 6 for healthy skin and coat
Clinically proven antioxidants for a healthy immune system
Made with high-quality ingredients for great taste.
Suitable for pregnant and lactating bitches
PREGNANCY: The amount of these Science Plan™ Puppy formulas to feed to pregnant bitches depends upon the stage of pregnancy. Often pregnancy is not recognized until the 4th or 5th week.
LACTATION: Lactating bitches should be fed unrestricted amounts of Science Plan™ Puppy or Science Plan™ Puppy Healthy Development™ until weaning is completed.